OUR TEAM
The Krayon Kiosk Leadership Crew
Robert Mascarelli
Founder & CEO
Passionate for childhood Education / Enrichment, Business Building and Growth. Roberts 12 years experience as Director in the healthcare space, led this young entrepreneur to use his noggin and 'think outside the box' - spurring one of the biggest crazes in education known as the Krayon Kiosk.
G. Steve Russell
Director of Sales
Steve is charged with delivering stellar customer purchase, product and support experience, as the teams marketing and sales Director. Three decades of information systems experience with market leaders including SmithKline Beecham, Sun Company, SUNGuard Data Systems, Wang Laboratories, Digital Equipment Corporation and AWE, Inc., makes Steve quite qualified for the task at hand.
Gina Burnett
Business Manager Consultant
With an extensive career in IT Banking, and roles as IT Manager, Project Manager, Business Analyst, Implementations Manager, and Executive Team Leader. Gina's enthusiasm and entrepreneurial spirit led her to the Krayon Kiosk team. Gina focuses her energies in the Library & Business space.
M. Wazihullah
Director Business Development
Armed with a few degrees (Penn: Electrical Engineering; Wharton: Finance; Stanford: MBA). Wazi's passion for education led him to take off his Finance hat and become a Lecturer & Director of Mercy College Entrepreneurship Center in NYC. Wazi's Mantra ... Instill socially mindful thinking for student, start-up, and business.
En Chen
IT Manager
Internet networking and 'Coding Guru', applying his skill set for the enjoyment and learning opportunities for children throughout North America. En's international experience with apple related products & IT background make him a perfect fit for the Krayon Kiosk Team.
Clayton Banks
Customer Service Representative
Clayton Banks brings along experience in our management and sales. He is now our customer service representative.
ABOUT US
iPad Kiosk Stands Make Learning Fun for Kids!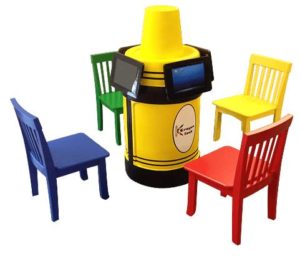 How can an iPad kiosk make leaning a fun experience for kids? By making education interactive! At Aridan books, we're committed to enlightening young minds through exciting and engaging uses of modern technology. Our Krayon Kiosk iPad stands do just that!
What is an iPad Kiosk Stand?
Our trademarked and patented ipad kiosk stands allow for up to four children to sit and enjoy using educational applications (such as our funreading apps for kids). The Krayon ipad kiosks are featured in various bright colors and are fun to use. Customization allows for you to decide how many iPads the kiosk will need to be able to hold. Please note that the iPads themselves, as well as the reading apps for kids, are sold separately (we also help manage the apps on your devices as an additional service).
Where to Place an iPad Kiosk Stand for Kids
An iPad kiosk stand is a great way to keep kids busy and educate them at the same time. It makes them a popular item for use in waiting rooms at various offices. Also, since the apps we provide help get kids into reading, many libraries, schools, and other educational facilities are already benefiting from their use across the US and Canada. The app content that we offer includes subjects such as math, science, writing, spelling, geography, problem solving, music, art, and more! For more information about how Aridan books can help you to develop a customised iPad kiosk stand, loaded with the best kids reading apps and other educational apps, contact us by calling 516-208-2331, or contact us directly through our website.
Get it Now!
516-208-2331
Learn@KrayonKiosk.com
TESTIMONIALS
Some words from our happy customers
The Krayon Kiosk is working just as I had hoped...with nearly zero effort on our part. The mid-kids LOVE having their own computer space, and the gray color and higher attachment points work PERFECTLY for our 6-12 year olds. Thank you so much for not only your stellar product, but for making it so easy!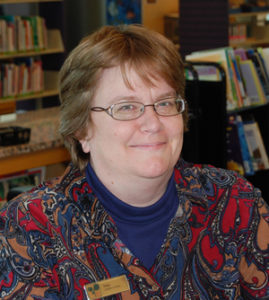 The Krayon Kiosk is one of the best additions to our office! The iPads come pre - programmed and ready for use. The rest is up to the children who just seem to naturally be able to navigate the systems. Any questions or concerns about the Crayon Kiosk are immediately addressed by the Krayon Kiosk team.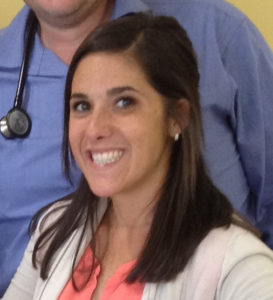 Our children utilize the Krayon Kiosks daily to make their book circulation time more efficient and effective. The students that were once hesitant and intimidated by the desktop computers are now racing to the Krayon Kiosk to locate their books through the OPAC at the Krayon Kiosk and have become self-sufficient library users. What a difference!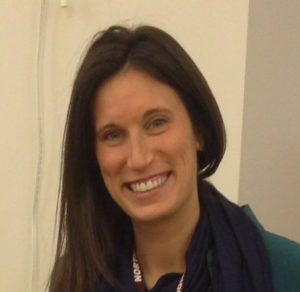 The Krayon Kiosk is stationary and gives parents peace of mind. The parents know that the children are safe, using only library-approved apps. A lot of Uniondale children don't have iPad access at home, so library time might be their only chance to experience these modern learning tools.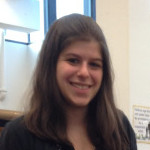 Parents appreciate the Kiosk to keep their kids entertained and educated. The apps your team put on are perfect!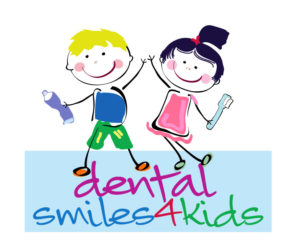 Last year, we added an additional room to accommodate the third through fifth graders. This year, we are installing a brand new Krayon Kiosk, due to its immense popularity with children and parents!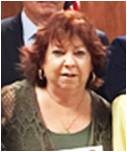 Previously, children would go directly to our saltwater fish tank to see the clown fish… now they run straight to the Krayon Kiosks!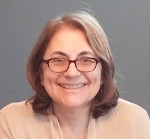 Thank you for an amazing educational iPad stand. Our Krayon Kiosk includes educational apps that encourage childhood safety.
The library has added six iPad Air 2′s and two Aridan Books Crayon Kiosk iPad stands for children. These iPads will replace our outdated Early Literacy Station purchased four years ago through an LSTA grant.... the Apple iPad is transforming the way children learn.

CONTACT
Any Questions? email : Learn@KrayonKiosk.com --------------------------------------------------------------------------------------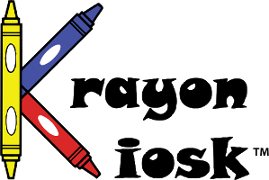 Aridan Books, Inc.
- Creators of the Krayon Kiosk - 68 South Service Road - Suite 100 Melville NY 11747 Phone: 516.208.2331 Learn@KrayonKiosk.com